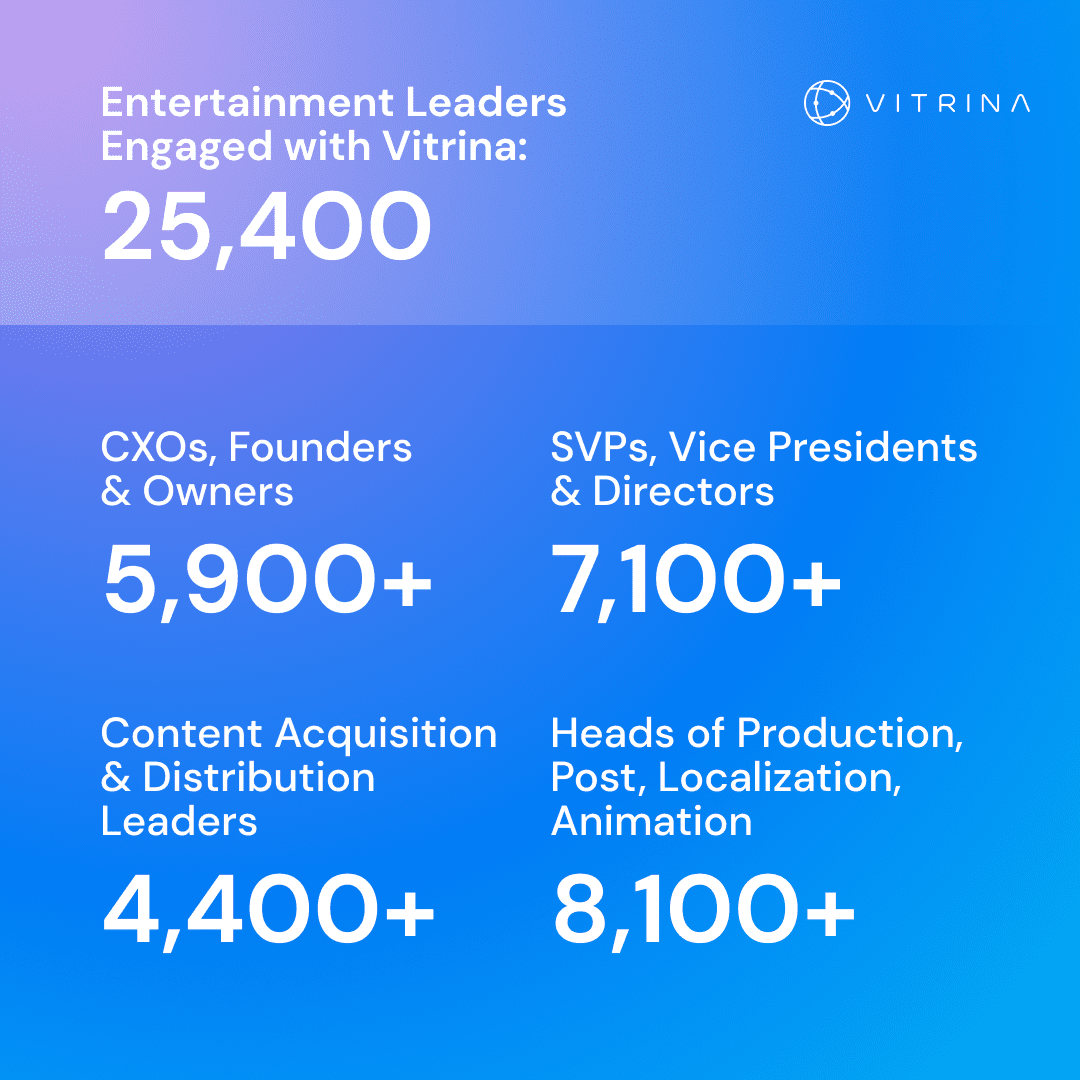 Vitrina AI is thrilled to share two incredible pieces of news that are sure to leave the Entertainment industry exhilarated. The company proudly announces surpassing the remarkable milestone of over 25,000 Entertainment Execs as users and claims its position as the largest Entertainment supply-chain platform in the world!
The exponential growth of Vitrina AI's user base, reaching over 25,000 Entertainment Execs, stands as a testament to the collective trust and contributions from each supporter and stakeholder. The community's unwavering support has driven the platform to unparalleled heights, cementing its position as a force to be reckoned with in the Entertainment industry.
Vitrina AI's ascendancy to become the world's largest Entertainment supply-chain platform demonstrates its impact and influence on a global scale. By fostering an ecosystem where creators, production houses, suppliers, and streamers come together seamlessly, the platform is shaping the Entertainment landscape like never before. This significant milestone solidifies Vitrina AI as the go-to destination for all Entertainment supply-chain needs, providing a comprehensive and unrivaled platform to drive business and commerce within the ecosystem.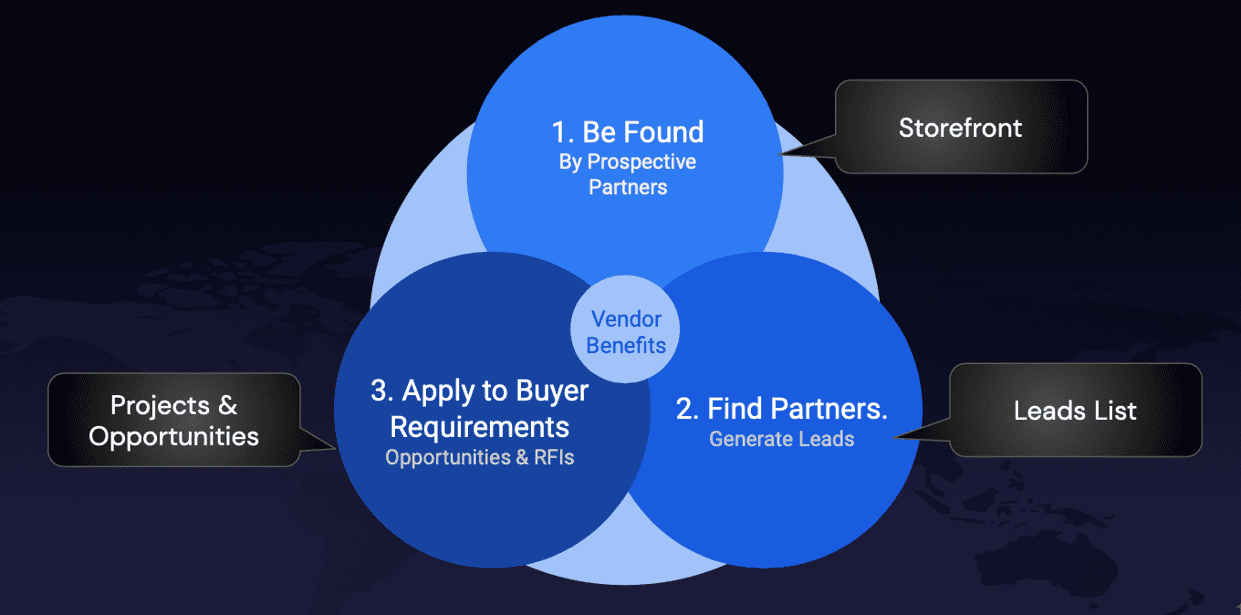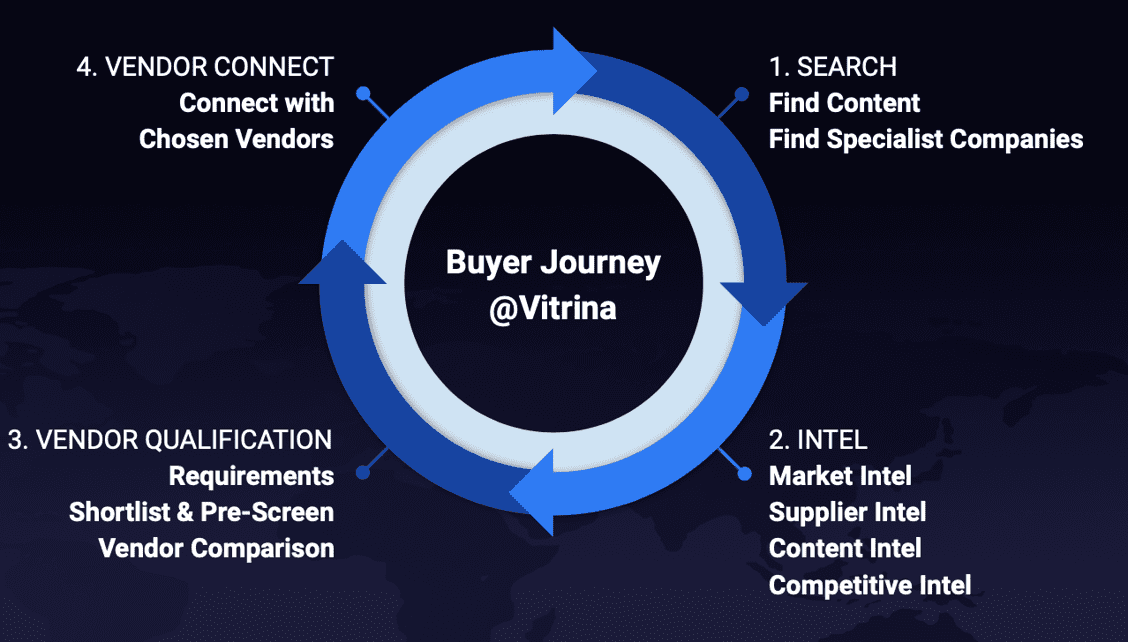 As Vitrina AI stands on the pinnacle of this extraordinary achievement, the company remains committed to raising the bar even higher. The dedicated team at Vitrina AI is devoted to enhancing the platform, bolstering its features, and expanding its services to cater to the ever-evolving needs of the vibrant community. With their collective passion and relentless drive, they will continue to transform the Entertainment industry, shaping its future and redefining the way content is created, distributed, and consumed.
This remarkable milestone marks just the beginning of an exhilarating journey ahead. Expect an array of exciting developments, exclusive partnerships, and valuable opportunities designed to empower users and propel the community to new heights. The Entertainment industry is invited to embrace this momentous occasion, connect with fellow users, and immerse themselves in the vast world of possibilities that await.
Vitrina AI extends heartfelt gratitude to all supporters and stakeholders for being integral to this journey and congratulates each one of them on this remarkable achievement. Together, they are reshaping the Entertainment industry, setting new standards, and making history.
About Vitrina AI:
Vitrina AI is a leading Entertainment supply-chain platform, revolutionizing the industry by seamlessly connecting creators, production houses, suppliers, and streamers. With over 25,000 Entertainment Execs as users, Vitrina.ai is proud to be the largest platform of its kind in the world. The company's mission is to reshape the Entertainment landscape, driving innovation, and propelling the industry into an exciting future.