Insights – Entertainment and Media 2022
In this article we some insights into the trends in the entertainment and media industry for 2022.
Acquisitions activity at festivals such as MIPCOM 2022 and similar trade events happening all through 2022 have shown a surge in theatrical rights distributions.
However, streaming services have a need to deliver an unending supply of new and fresh content to attract subscribers. With a three-fold growth in theatrical rights deals in 2022,  exclusive/ first-windows rights acquisitions are hard to get. Investment in original content is back and the squeeze on revenue growth for streamers has been apparent to all in 2022.
Also, with the theatrical potential for medium-sized movies currently on the rise, the distributors of such titles have become increasingly selective. This in turn has prompted streamers to approach producers and sales agents directly for exclusive first-window licenses.
New Production announcements have steadily increased. But Book adaptations deals saw a dramatic increase this year. Also, theatrical distributions have significantly increased. In genres, we are seeing a drop in documentary acquisitions and also a slow decline in licensing of unscripted content. TV Formats adaptations or rights acquisitions is seeing a gradual increase. Finally, a there has been a sharp drop in licensing deals for titles older than 3 years
With Vitrina you can locate the right cross-border buyers, understand buyers' content preferences and recent deal activities in distribution, licensing and global pre-buys and pre-sales. Acquisition teams can find content opportunities, competitive intel, potential partners in key markets as well as trends on content funding, content investments and licensing deals. Vitrina's state-of-the-art AI provides exhaustive market intel, competitive intel, global content funding-production-distribution trends, supply-chain changes and country analysis. Corporate development execs use Vitrina to check out companies for potential acquisitions, alliances, partnerships, and joint ventures.
Book Adaptations are on the rise. Books that are popular with target audiences are picked up by commissioning networks and broadcasters because they are more likely to resonate with people.
Latest Books being made into Movies/TV Series
In the last few years, TV has moved from networks and cable to online streaming platforms filling watchlists. Almost every streaming network owns multiple bingeworthy original series.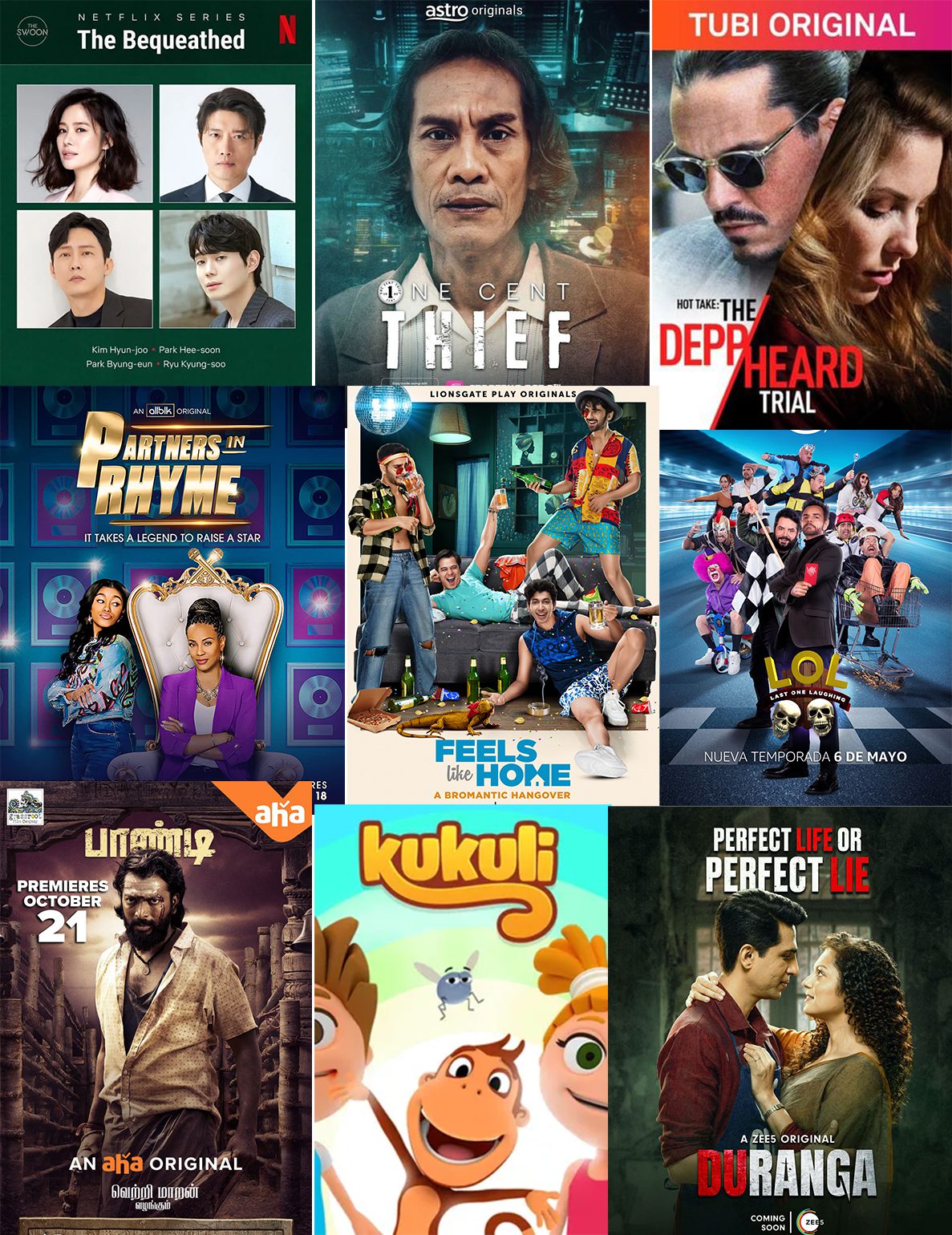 Find the latest Originals commissioned by streaming networks