Introduction:
October 2023 has proven to be an exhilarating yet complex month for the entertainment industry, marked by a flurry of licensing deals that have set the stage for a transformative period in global content creation and distribution. These deals, both announced at the prestigious MIPCOM 2023 and beyond, have injected a renewed sense of vigor into an industry grappling with the challenges posed by the Hollywood strikes, which have brought film and TV production to a standstill.
Licensing Triumphs at MIPCOM 2023:
MIPCOM, the renowned global market for entertainment content, has once again emerged as a crucial nexus for industry players seeking to forge lucrative partnerships. This year, the event witnessed a cascade of licensing agreements that promise to redefine the landscape of global entertainment. Key players from various corners of the industry engaged in prolific negotiations, resulting in groundbreaking deals that spanned diverse genres, formats, and platforms. There were production commissioning agreements as well but those were very few as compared to the ones for licensing.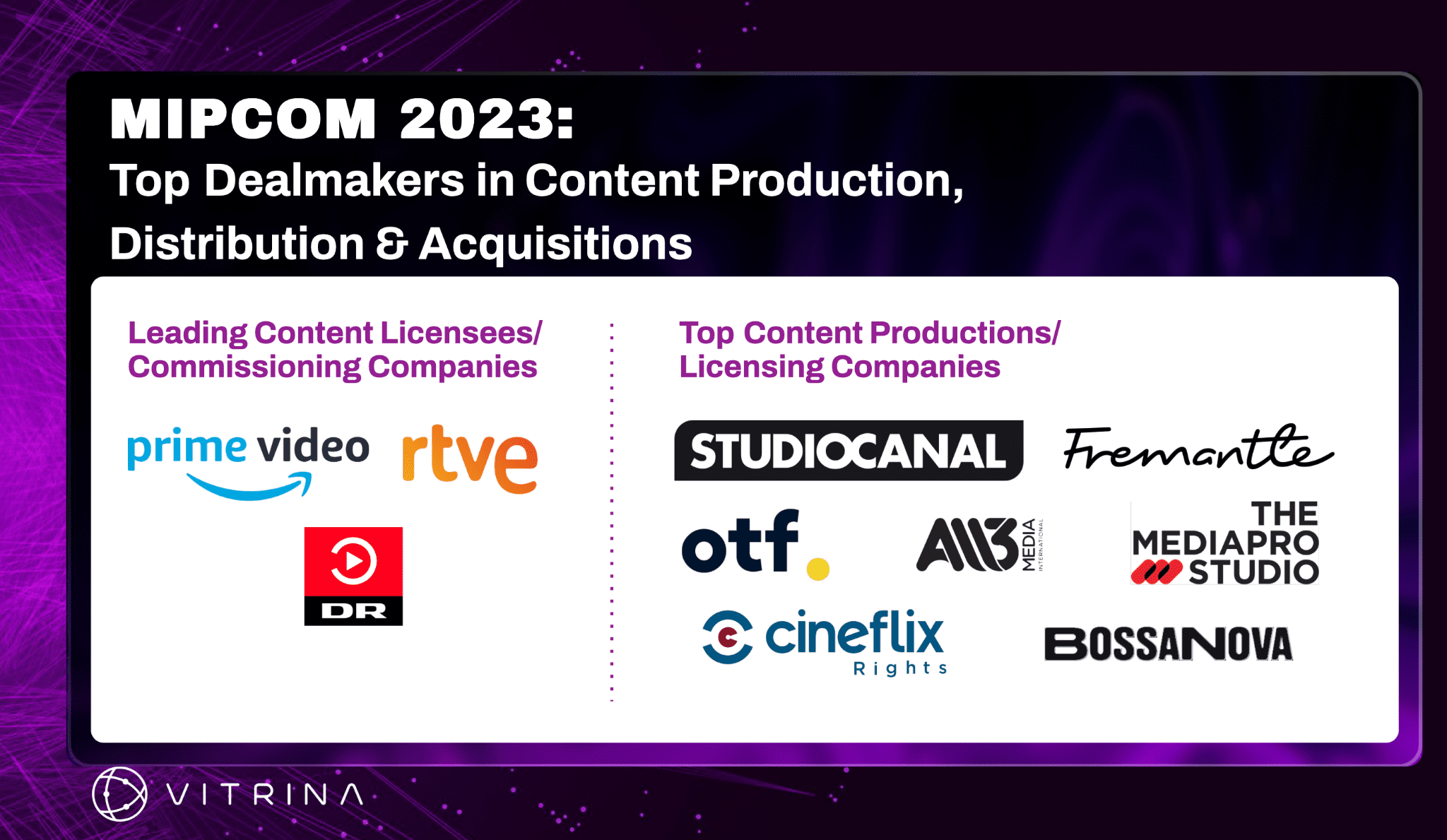 From streaming giants securing exclusive streaming rights for highly anticipated series to international broadcasters acquiring the rights to hit shows, MIPCOM 2023 showcased the industry's resilience and determination to push forward despite the challenges. The global collaboration fostered at MIPCOM has laid the groundwork for a dynamic future, with audiences around the world eagerly anticipating the diverse and innovative content that will soon grace their screens.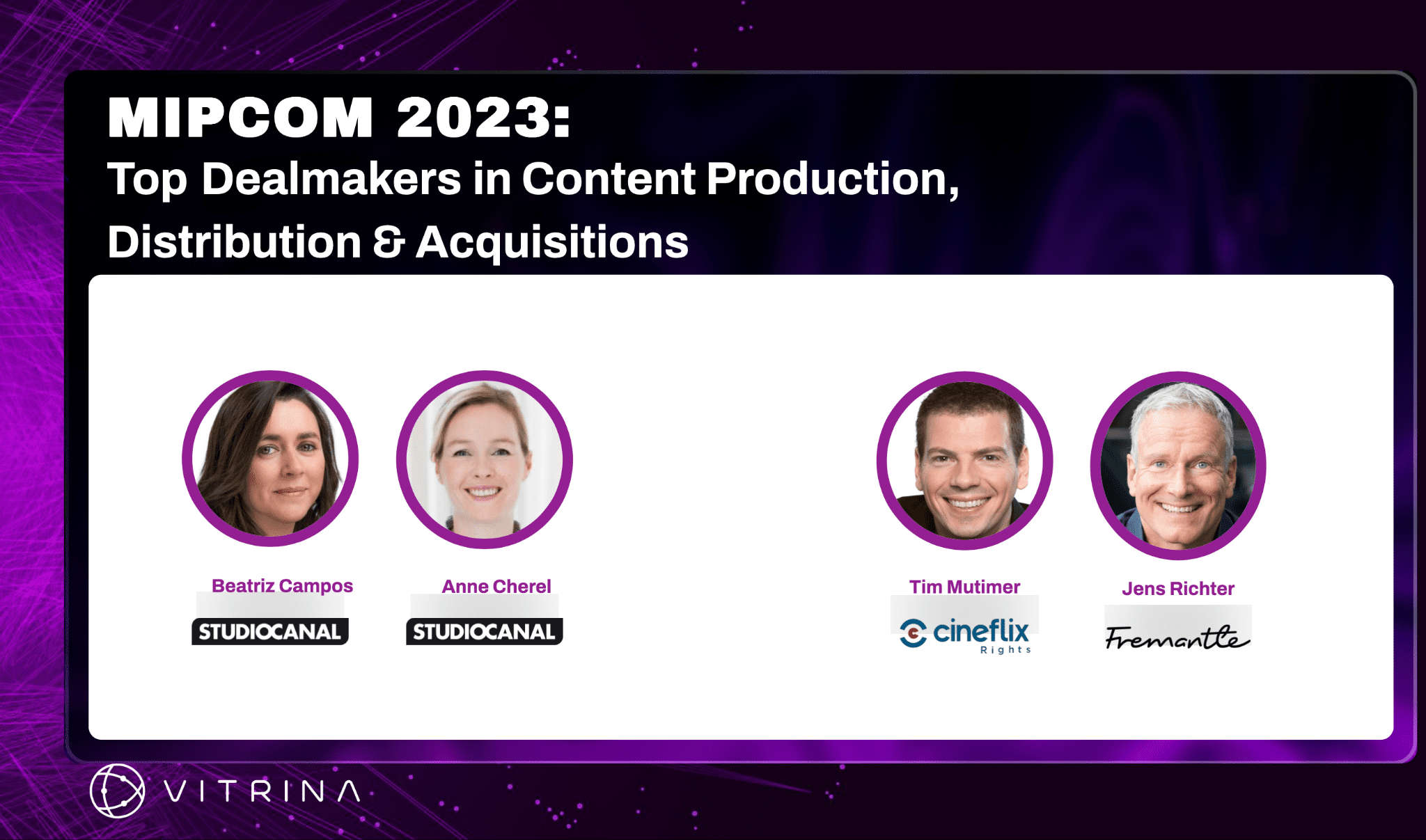 Beyond MIPCOM: A Global Tapestry of Licensing Success:
While MIPCOM undoubtedly played a pivotal role in these developments, the licensing spree extended beyond the confines of the event. Industry players from various regions engaged in independent negotiations, striking deals that promise to enrich the global entertainment ecosystem. These agreements, often involving cross-border collaborations, demonstrate the industry's adaptability and commitment to sustaining creativity even in the face of external challenges.
Encouraging Sign amid Hollywood Strikes:
The entertainment industry has been grappling with the Hollywood strikes, which have brought film and TV production to a grinding halt. However, the wave of licensing deals announced in October 2023 serves as a beacon of hope amid these challenging times. While production may be temporarily hampered, the licensing agreements signify a commitment to delivering content to eager audiences worldwide. This creative resilience not only keeps the industry afloat but also positions it for a robust revival once the strikes are resolved.
The surge of optimism within the entertainment industry during October 2023 is further underscored by a remarkable statistic: a staggering 72% increase in overall deal volumes between MIPCOM 2022 and MIPCOM 2023. This meteoric rise in deal activity is a clear indicator of the industry's robust recovery and the growing appetite for content acquisition and distribution. The significant uptick in deal volumes signifies a newfound enthusiasm among content creators, distributors, and platforms to forge partnerships, invest in innovative projects, and capitalize on emerging market trends.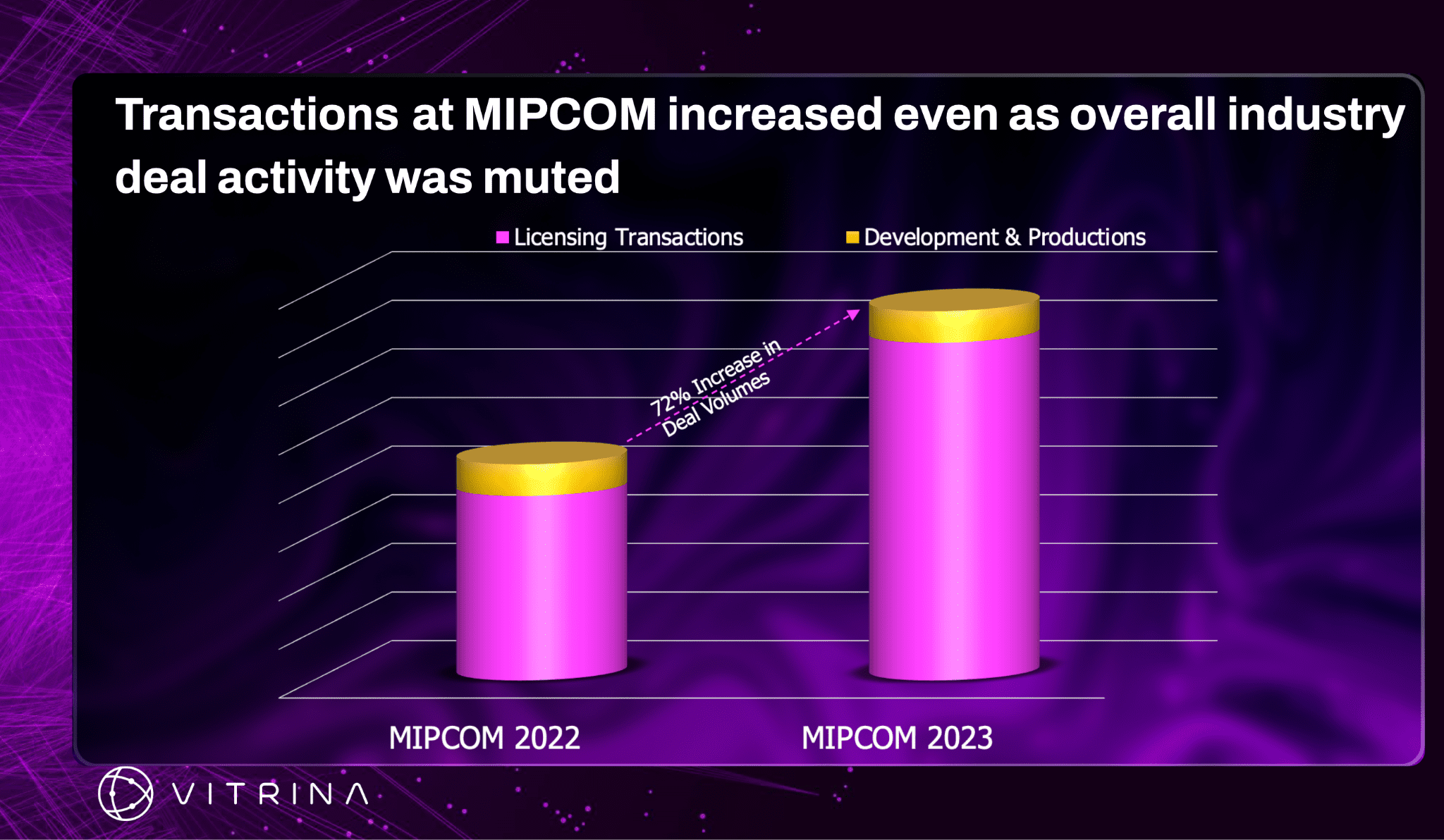 Global Influence of MIPCOM:
The significance of MIPCOM 2023 in shaping the trajectory of the entertainment industry becomes even more apparent when considering its substantial share of global deals. In a notable shift, MIPCOM 2023 represented a remarkable 9% of all October 2023 global deals, a significant leap from the comparatively modest 4% contribution that MIPCOM 2022 made to the global deals in October 2022. This doubling of influence underscores the growing importance of MIPCOM as a linchpin for industry players worldwide, with content creators and distributors recognizing the event's unparalleled capacity to drive impactful collaborations.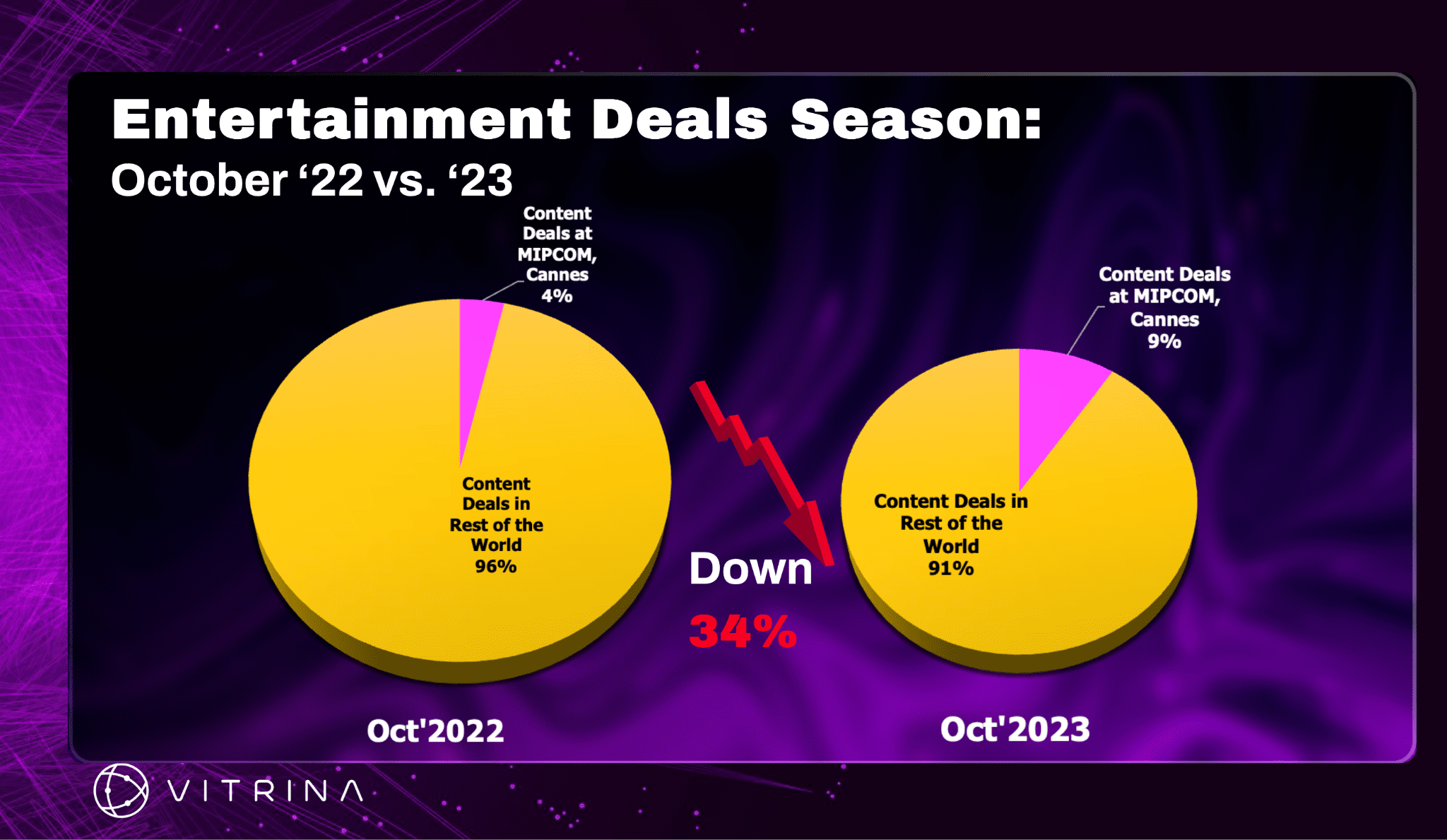 October 2023 witnessed a 34% decrease in global transactions for film and TV industry productions financing and licensing deal activity compared to October 2022.
Despite the euphoria surrounding the surge in licensing deals and MIPCOM's expanded influence, it's imperative to acknowledge a contrasting trend. October 2023 witnessed a 34% decrease in global transactions for film and TV industry productions financing and licensing deal activity compared to October 2022. This decline, while notable, is a testament to the intricate balancing act the industry is performing in the face of challenges like the Hollywood strikes. The dip in transactional activity underscores the real-world impact of disruptions to production pipelines, highlighting the need for swift resolution to industry-wide issues. However, the resilience displayed through strategic licensing agreements and distribution collaborations suggests that, despite these setbacks, the entertainment industry remains determined to navigate its course toward a revitalized future. This dip in transactions serves as a poignant reminder that industry stakeholders must work collectively to overcome hurdles, ensuring a more stable and prosperous environment for film and TV production in the months to come.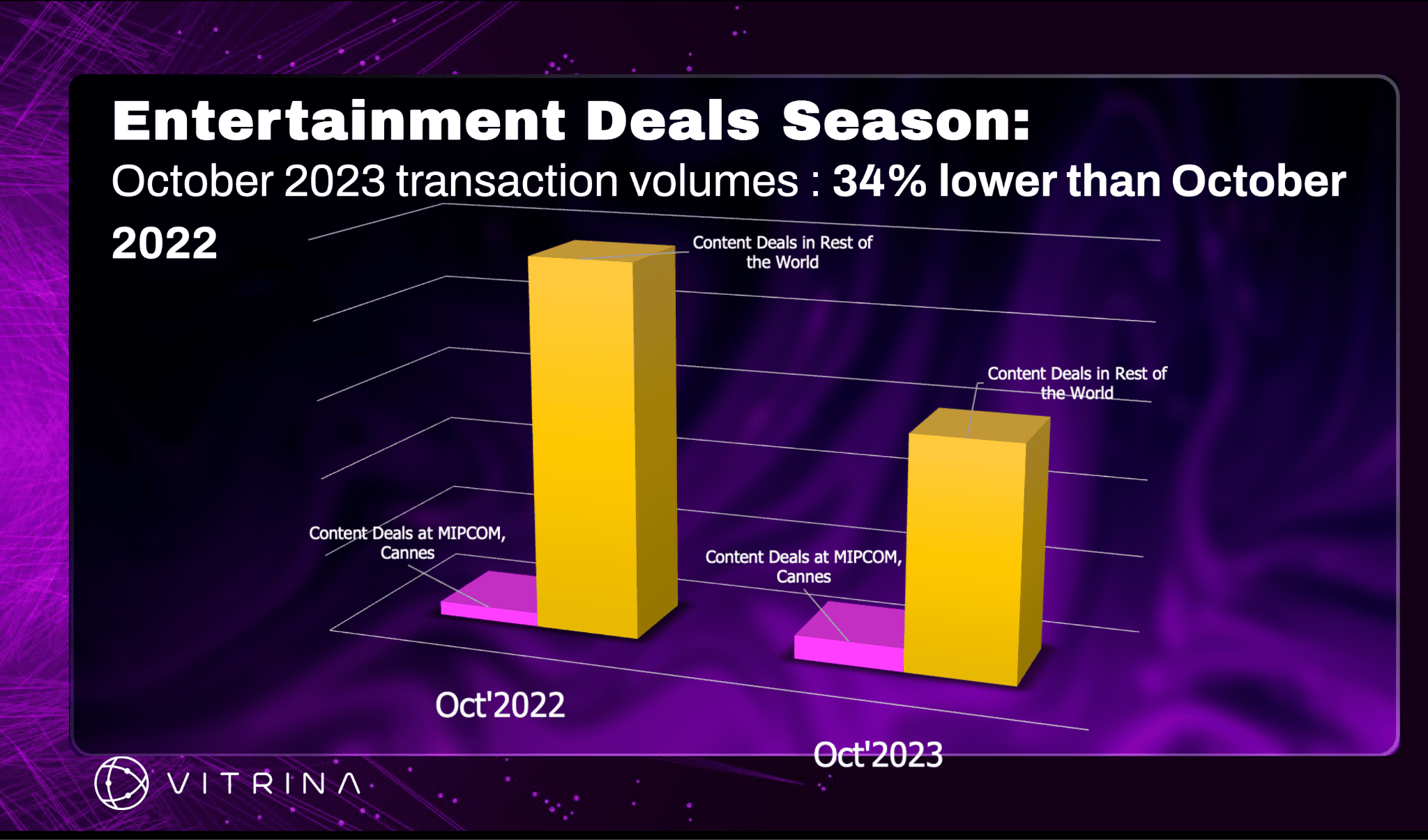 Conclusion: October 2023 will undoubtedly be remembered as a pivotal month for the entertainment industry. The flurry of licensing deals, both within the confines of MIPCOM and beyond, paints a picture of an industry that's saying "the show must go on". As film and TV production navigate the storm of strikes, the global licensing agreements serve as a testament to the industry's resilience, adaptability, and unwavering commitment to providing audiences with compelling content.
Intelligence Group @ Vitrina
Vitrina AI monitors and tracks transactions within the global entertainment supply-chain across content development, production, distribution, acquisitions and collaborations. Our daily tracking of deals, transactions and projects give us an incredible pulse of the investments, growth areas, leading players, geographical hotspots and industry trends. We use these to derive insights for our members and clients – to ensure that they win in their entertainment content business dealings.
Data Sources: The data used in this report is exclusively sourced from Vitrina's Intel Platform for the months of October 2022 and October 2023.
Join us for our webinar on "Global Productions & Acquisitions Review" where our experts will cover:
Tracking hot trends in productions and acquisitions during the current deal season.
A global perspective on what the world is producing and acquiring.
Insights into noteworthy developments from events like AFM and MIPCOM.
Deep dive into production and acquisition activities by major players such as Freemantle, Disney, Prime, Netflix, and more