MIPTV saw various content deals and acquisitions being announced, while NAB 2023 brought several new technological advancements to the forefront.
From video optimization and encoding solutions to virtual set and XR/AR solutions, these events highlighted the merging of media and technology. In this week's Global Entertainment Supply Chain Digest, we'll take a closer look at these highlights from MIPTV and NAB 2023.
We at Vitrina AI, the global sourcing hub for the entertainment supply-chain, strive to keep you informed of the latest happenings in the industry, so you don't have to spend countless hours researching and keeping up to date.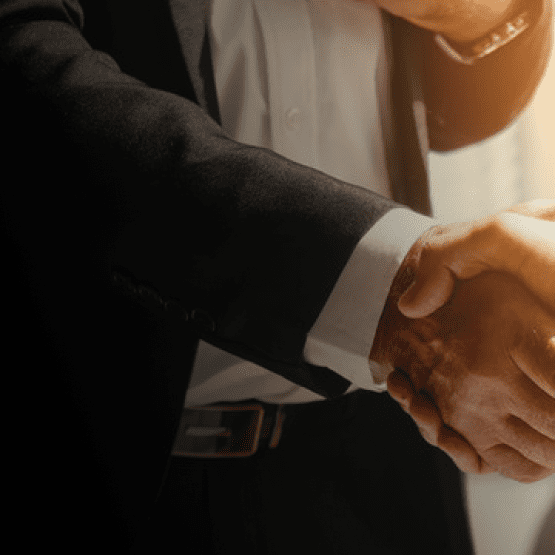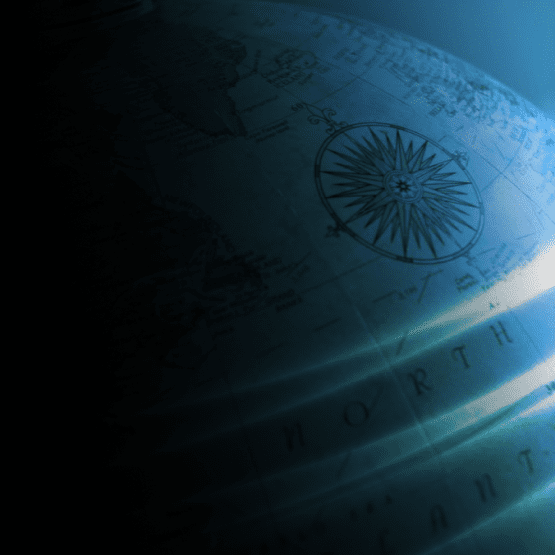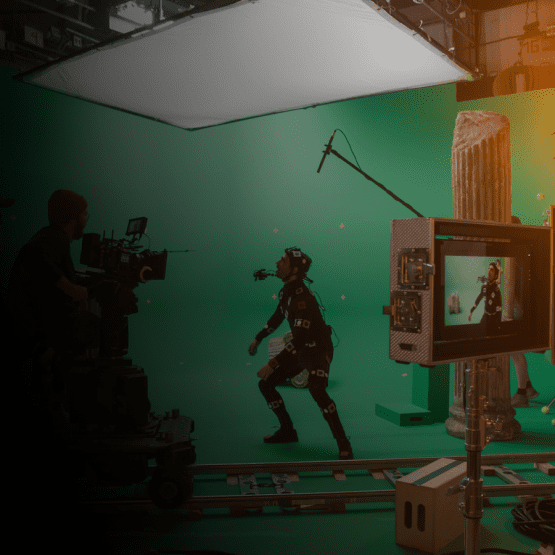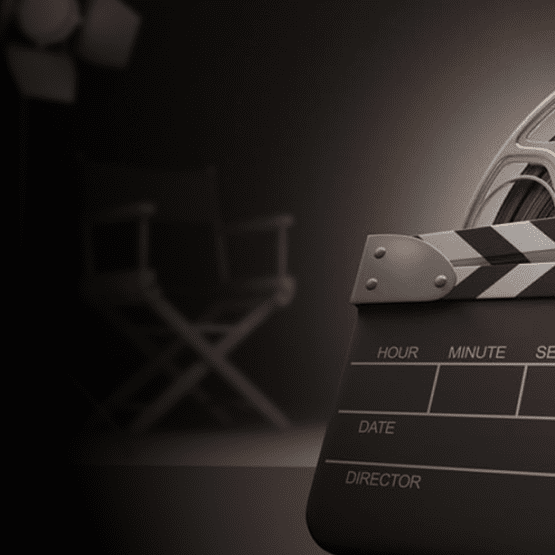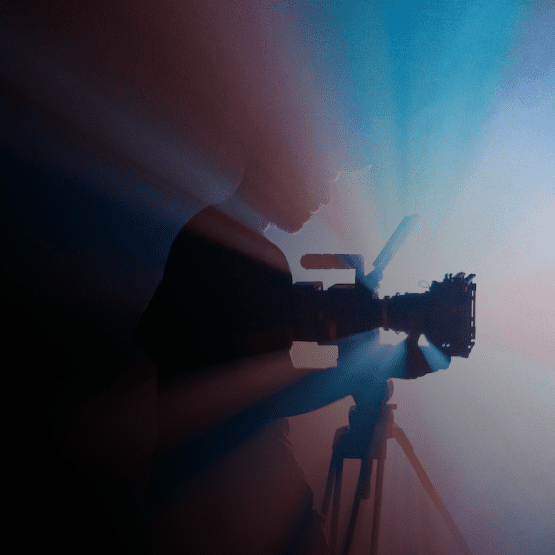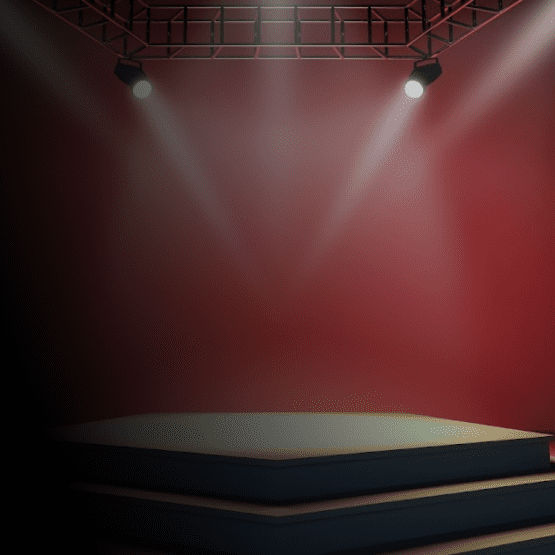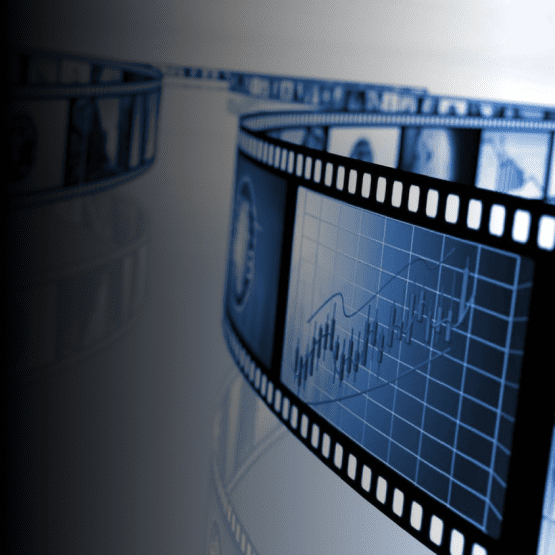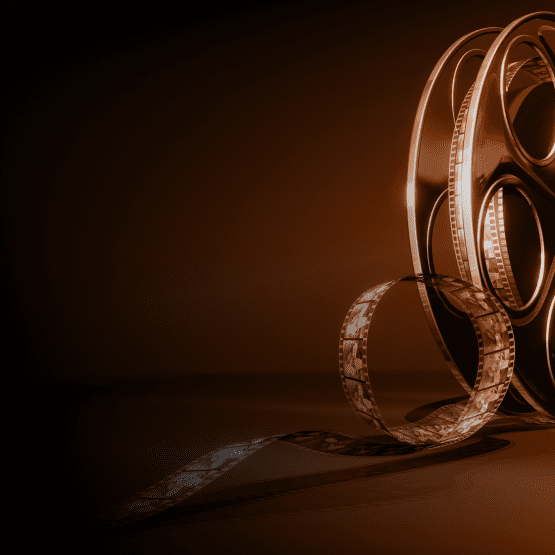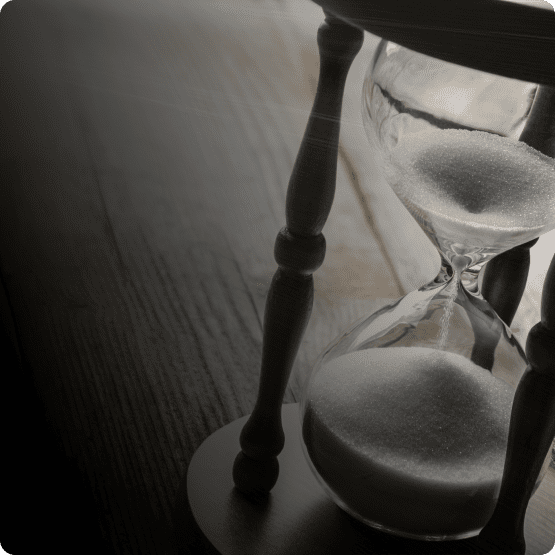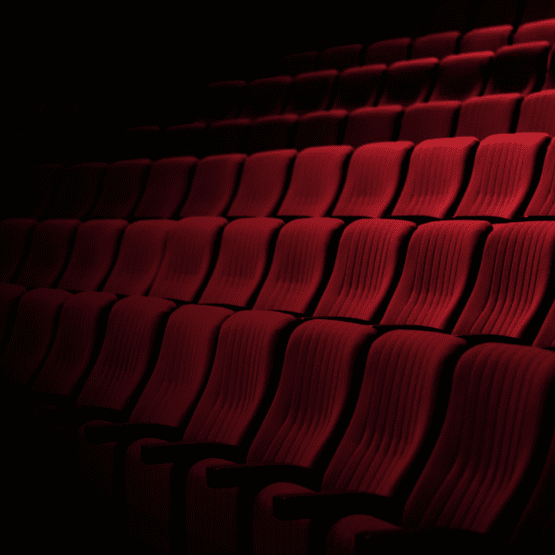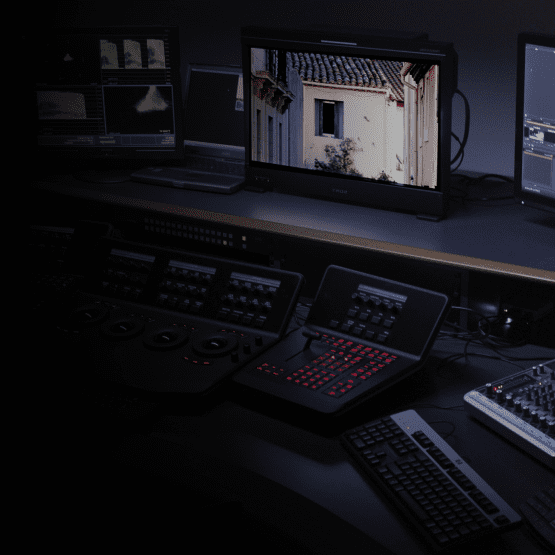 Paramount+ has greenlit "Star Trek: Section 31" featuring Michelle Yeoh. Instead of a series, it will now be developed as an event film 🇺🇸
"A Land Apart", has started filming in Abuja, which is set against the backdrop of an alternate history where Nigeria's major source of revenue was agriculture instead of oil. Produced by Take 7 Media and Sutoritera Limited 🇳🇬
Pablo Hernando's fantasy crime, sci-fi film "Una ballena" has begun shooting in Bilbao. The film is a co-production between Señor y Señora, Sayaka Producciones, and Orisa Produzioni, with support from the ICAA and various government entities 🇪🇸 🇮🇹
Golden Tiger Award winner Srđan Vuletić is shooting his third feature film "Gym", a co-production between Realstage, Kinorama, Iridium film, and Dogma studio 🇧🇦 🇭🇷 🇸🇮 🇲🇪
Discovery Channel greenlights "Survive the Raft", a series inspired by Santiago Genovés' 1973 study on whether people from different cultures and backgrounds can work together during a 101-day voyage on the Acali 🇺🇸

All six of the scripted series produced by Dick Wolf, including "Law & Order," "Law & Order: SVU," "Law & Order: Organized Crime," "Chicago Med," "Chicago Fire," and "Chicago P.D.," have been renewed by NBC for 2023-24 🌐 🇺🇸
"The Windsors", the comedic TV series on Channel 4, is

renewed for season 4

with British comedian Harry Enfield reprising this role as Price Charles 🌐 🇬🇧
The Swiss crime-comedy series "Tschugger", which is set in Valais and follows a chaotic police unit in the mountains, has been renewed for

third and fourth seasons

after the success of its initial two seasons 🇨🇭
Netflix has renewed "Rana Naidu", the Indian adaptation of "Ray Donovan", for a highly anticipated

second season

🌐 🇮🇳
ABC has given a greenlight for the

seventh season

of "The Good Doctor" ahead of its Season 6 finale 🌐 🇺🇸
Discover how sellers on Vitrina use such signals to find new customers!

"Anselm," a 3D documentary about German artist Anselm Kiefer, will premiere at Cannes. HanWay Films will handle global distribution, and deals are in place with Les Films Du Losange and DCM for distribution in other regions 🇩🇪

 

🇫🇷 🇬🇧
Super RTL's animated spy-fi adventure comedy series "Agent 203" has been pre-bought by Rai Kids, TVP ABC, MBC3, PT Spectrum Film, AMC Networks Central Europe and The Media Pioneers at MIPTV 2023 🇩🇪 🇵🇱 🇮🇹 🇮🇩 🇨🇳
TrustNordisk has secured distribution deals for Martin Skovbjerg's psychological drama "Copenhagen Does Not Exist" in three European territories via Cinemania Group, Filmin and September Film 🇷🇸 🇸🇰 🇭🇷 🇧🇦 🇪🇸 🇧🇪
Sales Agent Utopia has acquired North American rights to the emotional drama "Drift", months after its debut at Sundance Film Festival 2023. The film is based on Alexander Maksik's 2013 novel "A Marker to Measure Drift" 🇺🇸
MAD Solutions has secured global distribution rights for "Goodbye Julia," the debut film by director Mohamed Kordofani, making it the first Sudanese film to be included in the Official Selection at the Cannes Film Festival. The movie is set in post-war Khartoum, following the end of the Civil War in 2005 🇸🇩 (MENA)

OSN and NBCUniversal Global Distribution have expanded their licensing agreement to offer viewers access to more premium content in the MENA region 🇺🇸 🇦🇪
Amazon Prime Video has signed its first licensing deals with Singapore's Mediacorp, bringing popular Singaporean series "Third Rail", "This Land is Mine", "Reunion", and "Titoudao", along with classic films "Dance Dance Dragon" and "It's a Great Great World" to its platform 🌐 🇸🇬 🇲🇾
Abacus Media Rights has secured pre-sales for its upcoming documentary "We Need to Talk About Kanye," featuring investigative journalist Mobeen Azhar. The film has been acquired Foxtel, NPO, TV4, NRK, TV2, and VRT 🇦🇺 🇳🇱 🇸🇪 🇫🇮 🇳🇴 🇩🇰🇧🇪
Globo expands it footprint in Latin America with a licensing deal with Telefuturo, bringing "Pantanal" and "El Clavel y la Rosa" to Paraguay 🇧🇷 🇵🇾
RTVE, the Spanish public broadcaster, has entered into an agreement with Walter Presents to air the noir thriller series "Sequía" in the United States, United Kingdom, Australia, New Zealand, Ireland, and Canada🇺🇸 🇬🇧 🇦🇺 🇳🇿 🇮🇪 🇨🇦
Discover how acquisition teams track content funding trends through Vitrina!

DNEG to acquire Prime Focus Technologies (PFT), the cloud-based software and AI tech that offers studios, broadcasters, brands and service providers transformational solutions to help manage content, video collaboration and automation 🌐
Imagine Communications announced a strategic partnership with Amagi to offer TV networks and broadcasters benefits in cloud migration, hybrid operations, advertising monetization, and reach into FAST and CTV platforms 🌐
Mediawan, the European media giant, has acquired a majority stake in Emmy-winning Dutch production studio, Submarine. This partnership aims to accelerate Mediawan's strategy for international co-productions 🇫🇷 🇳🇱
Tim McGraw, the popular country music performer is establishing his own media company Down Home in Nashville with backing from Skydance Media. It will offer media, marketing, and entertainment-related activities 🇺🇸

The Russo Brothers' series "Citadel" has been awarded a record-breaking $25 million in tax credits by California Film Commission for its Season 2 relocation, surpassing previous records. A total of $80 million in incentives is being allocated to seven TV shows, including other Amazon series and HBO's "Wondermill" 🇺🇸
French fashion house Saint Laurent is launching a film production subsidiary called Saint Laurent Productions, which will start with three films from renowned directors, including Pedro Almodóvar's "Strange Way of Life." The new banner will also develop projects from directors such as David Cronenberg, Wong Kar Wai, and Gaspar Noé, making it the first fashion house to operate a full-fledged film production banner 🇫🇷
ZDF Studios partners with Tom Gamlich and Jan Fritzowsky to launch CONTENT LADEN, a venture dedicated to developing and producing factual entertainment formats 🇩🇪
NEOM opens second sound stage at its Media Village, bringing the total to four stages with 12,000 sqm of production space. Six more stages which are under under development, are set to open by end of 2023 (MENA)
Banijay invests in Conker Pictures, a TV drama indie founded by Tommy Bulfin and Kim Varvell, known for "Line of Duty" and "Normal People". Conker to create series for local and global markets, with first-look deal from Banijay Rights 🇬🇧

iSIZE and MultiCoreWare have partnered to showcase a new video optimization and encoding solution at NAB 2023. The collaboration combines iSIZE's BitSave video pre-processing with MulticoreWare's x265 HEVC encoder for improved video quality and efficiency in various industries 🌐
Sony introduces

Virtual Production Tool Set

to improve pre-production and on-set workflows for VENICE camera and Crystal LED, addressing virtual production challenges for enhanced visual effects
ZD | OAG, a new on-air graphics solution by Zero Density, provides broadcasters with a comprehensive software and hardware package to effectively utilize Unreal Engine in a variety of productions, such as news, entertainment, elections, and others 🇹🇷
Find the most active and specialist service, infra, and tech solution providers globally with Vitrina!

Evertz launched virtualized Live Production, Media Asset Management, Automation, and Playout solutions on Google Cloud at NAB 2023. Featuring its Emmy® Award-winning DreamCatcher suite, Evertz offers a comprehensive solution for ingest, playback, live editing, and slow-motion replay in live production 🌐
Centific announced Honeybee, a toolkit that supports multipurpose AI systems for localization of content. Honeybee helps reduce localization costs by evaluating machine translation accuracy, and claims to make language-based and localization tasks up to 50% more efficient
Ross Video partners with AR specialist DreamWall to bring together the advanced technology of Ross Video's Voyager platform and DreamWall's design to create a new standard for live video production 🌐
Sony Adds 4K HDR Reference Monitor for Color Grading, Live Production, Post. The BVM-HX3110 has a Sony-designed, dual-layer, antireflection LCD panel with Sony proprietary signal processing, which Sony says supports a higher peak luminance of up to 4000cd/m² while maintaining deep, no-compromise blacks 🌐
Assimilate has released

Live FX 9.6

, a real-time VFX software for LED wall-based virtual production workflows and greenscreen compositing. It offers projection mapping, virtual set extensions, and image-based lighting via pixel mapping, enabling immersive virtual environments and cost-effective media server reduction 🌐

Sony has established a virtual production studio in Shanghai, China. It will be operated in collaboration with Gwantsi, a leading commercials production company in China 🇨🇳 🇯🇵
Brainstorm showcased the latest version of InfinitySet, its advanced virtual set and XR/AR solution, at NAB 2023. InfinitySet 5.2 includes features that enhance virtual production and XR workflows, with full compatibility with Unreal Engine 5 (UE5) Vanilla 🌐
LG introduces its latest solutions for broadcast, virtual production, and extended reality at NAB 2023. The XR DVLED Stage includes 1.5mm dvLED technology with the strength and design resiliency of a rental-style product, which attendees could experience through a 20-foot-wide, 11-foot-tall 4K Ultra HD display
Post-production firm qooop, Inc. establishes anime editing studio Suginami Studio Station Slide in response to increased demand. qooop, Inc. resulted from the merger of Q-Tec and Pony Canyon Enterprises, with Tomonori Furusako as president 🇯🇵
Discover how Vitrina's Seller Storefront enables sellers to become more visible to large buyer networks!

Palatin Media and Backbone's joint-venture FAST Media to launch the anime Fast Channel Yu-Gi-Oh! across Europe and Africa 🇬🇧 🇩🇪 🇪🇸 🇫🇷 🇮🇹 (Northern Europe and Africa)
All3Media International to launch "Gardening with Monty Don" as a new FAST channel for North America. It will feature exclusive compilation episodes hosted by the renowned horticulturist, writer, and broadcaster Monty Don, and producer Alexandra Henderson 🇺🇸
Chicken Soup for the Soul Entertainment to add new line-up of FAST channels from Fremantle, Revry, and Love Stories TV to its Redbox Free Live TV service
Vidgo, the live TV streaming service, to offer Imagicomm Entertainment's Cowboy Way FAST channel as part of its lineup 🇺🇸
Vialma, a French streaming service with focus on classical music and jazz, has partnered with OKAST Channels to introduce its FAST channel on the Samsung TV Plus platform 🇫🇷

Disney+ Original limited series "Rennervations" premieres with popular Marvel star, Jeremy Renner. It follows his lifelong passion of giving back to communities around the world by reimagining unique purpose-built vehicles to meet a community's needs
"Evil Dead Rise" adds a new level of bloodshed and unnerving horror to the iconic Evil Dead franchise, making its mark with gruesome intensity in theatres this April 🌐
Jennifer Garner takes on the role of a woman on a quest for answers, alongside Nikolaj Coster-Waldau in Apple TV+ series "The Last Thing He Told Me" 🌐
"The Marvelous Mrs. Maisel" takes the stage one last time as the final season releases on Amazon Prime Video 🌐