In the entertainment business, companies constantly strive to expand their reach, increase visibility, and connect with the right partners to be in the right Film/ TV projects. The challenge, however, lies in navigating the complex maze of the industry, finding valuable opportunities, and engaging with potential customers. That's where Vitrina steps in.
Vitrina is not just a marketplace platform, it's a dynamic global sourcing hub dedicated to revolutionizing the entertainment supply chain. Serving as a vital link between buyers and sellers, Vitrina plays a crucial role in facilitating business opportunities for sellers, helping them extend their clientele and global footprint. 
But that's not all. Vitrina transcends the conventional marketplace model, offering specialized avenues for companies to sell VFX, Animation, Production, Post-production, and Localization services. Meanwhile, Vitrina also aids distributors and licensors in selling content and intellectual property rights.
Maximizing Vendor Sales and Marketing Impact
For suppliers in the media and entertainment sector, Vitrina offers a seamless way to showcase your capabilities and highlight specializations to a broader buyer network, while minimizing the hassle associated with multiple vendor forms and constant Request for Information (RFI) submissions. 
The advantages of leveraging Vitrina's platform are numerous and serves as a catalyst for businesses in the entertainment industry.
Increase Visibility, Be Found
Storefront Being Found by Prospective Buyers [Marketing Benefit]
Top buyers use Vitrina. Vitrina has advanced search algorithms and filters that enable these buyers to find vendor partners based on specific criteria. Vitrina's Seller Storefront enables sellers to accurately describe their offerings, products, content, or services, utilize appropriate keywords, and categorize them effectively which helps in enhancing their visibility to potential customers who are actively scouting for what they offer. 
Seller Storefronts enable buyer discovery, minimize friction and reduce mundane Q&A 
Adding past-&-current projects, company credentials, awards-&-accolades as well as all other factors that buyers are scrutinizing suppliers on, is super easy and convenient. Sellers can leverage these features to their advantage by optimizing their storefront listings and ensuring they appear in relevant search results. This tailored approach ensures your business attracts relevant and quality leads.
With a seller storefront on Vitrina, sellers can have unrestricted access to a global marketplace which provides them with an opportunity to interact and engage with renowned companies that are scouting for vendors, suppliers, and solution providers. 
Visibility is a key factor in business growth, and Vitrina's Seller Storefront ensures that your offerings are showcased to a vast buyer network, enhancing your business profile and prospects.
Find Partners with Vitrina's Search & Intel
Use Vitrina's Powerful Intel to Generate Quality Sales Leads [Sales Benefit]
Vitrina's intelligent platform incorporates a unique blend of supply-chain knowledge and data-driven strategies to offer an effective lead-generation mechanism. With a paid subscription, sellers gain access to a steady stream of potential leads, reducing the efforts spent on scouting for prospects. 
With near real-time deal intelligence, Vitrina provides a continuous flow of interested buyers actively seeking your products or services, effectively streamlining the lead generation process and allowing you to focus on conversions.
Understand Buyer Preferences
Study buyer behavior & preferences to sharpen the pitch
Understanding the complex legal and financial aspects of content licensing and distribution can be daunting. With Vitrina, sellers can effortlessly navigate this complexity. The platform provides the necessary guidance and support, aiding sellers in understanding buyer preferences across genres, languages, markets, partners, and IPs, thereby facilitating smoother transactions.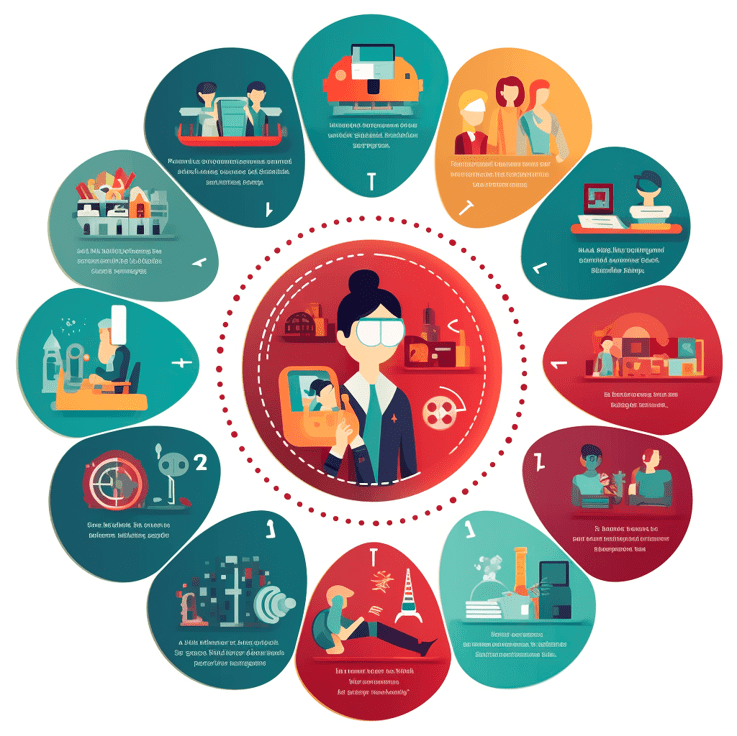 Unparalleled Access to Opportunities
Apply to LIVE Opportunities from Buyers Listing Requirements [Classifieds]
Vitrina not only offers a platform for showcasing your products and services but also provides access to a plethora of opportunities in the form of classifieds from top buyers. Through the Vitrina Opportunities, sellers can review these classifieds, explore the open opportunities section or job board in the marketplace, and apply directly to buyer requirements that match their offerings and capabilities. Sellers can get shortlisted and connected with companies right away.
Vitrina versus Trade Shows
To summarize, here's a fascinating snapshot of how Vitrina compares to trade shows such as MIP or NATPE that promise business to the attendees.