Changing the Game of Entertainment Industry! From collaborations and innovations of industry giants like Nintendo, NVIDIA, and AMD, to the rise of virtual production, technological advancements are taking the gaming and entertainment industry to the next level.
Enhanced graphics, smoother gameplay, and more immersive experiences are just a few of the promises being made by the gaming industry. Meanwhile, virtual production studios are revolutionizing the film industry by allowing filmmakers to create stunning visuals in real-time using advanced technology like Unreal Engine 5 and LED displays.
We at Vitrina AI, the global sourcing hub for the entertainment supply-chain, strive to keep you informed of the latest happenings in the industry, so you don't have to spend countless hours researching and keeping up to date.
Check out the other exciting updates we have in store for you below!
Know more about Vitrina's partner and content discovery here.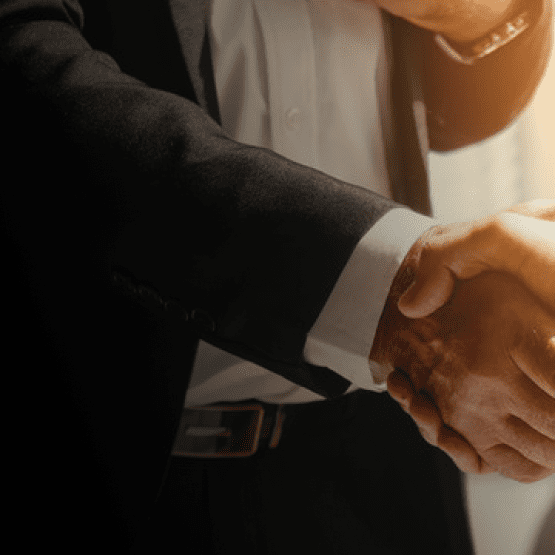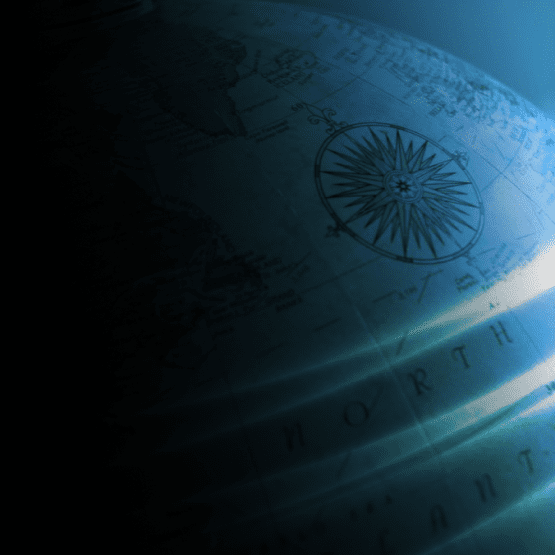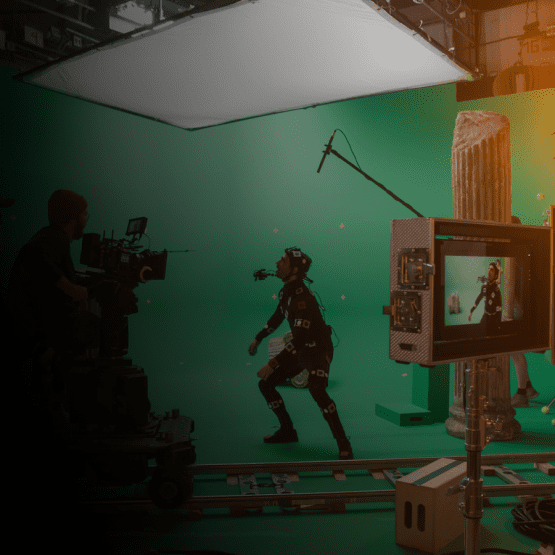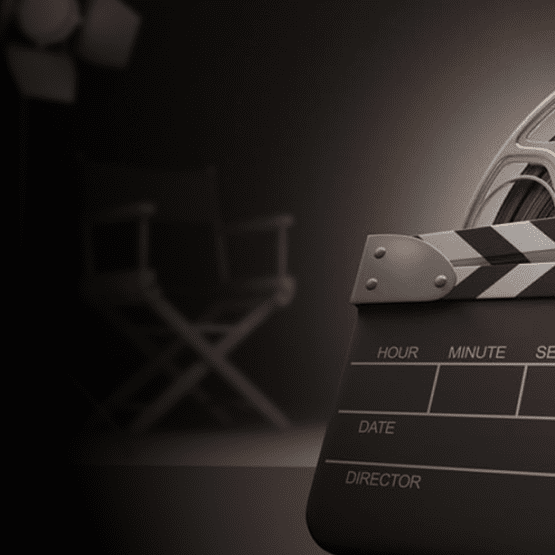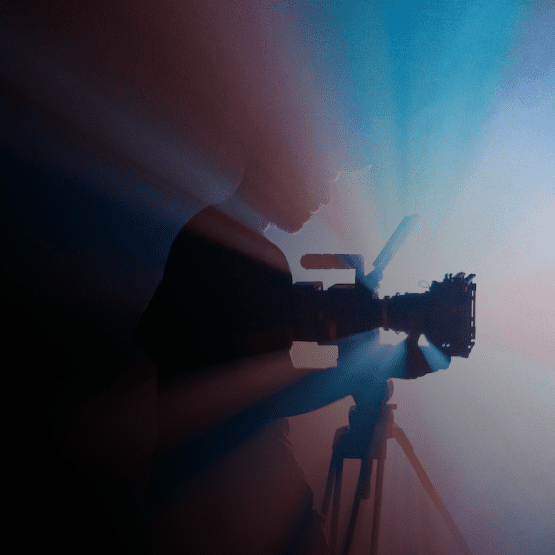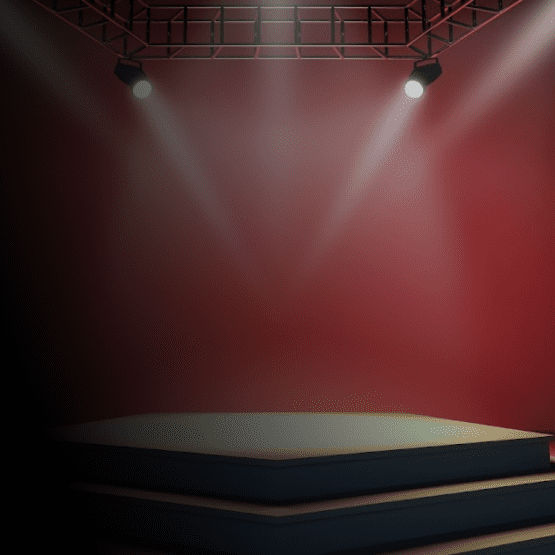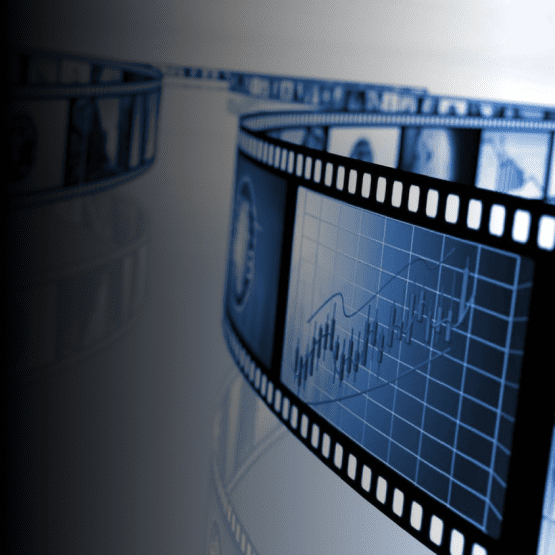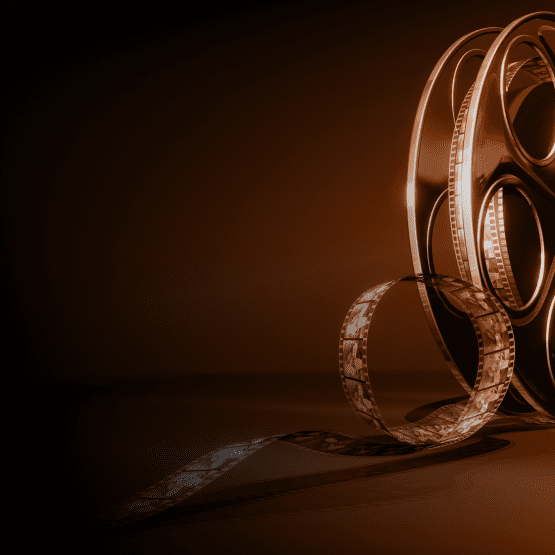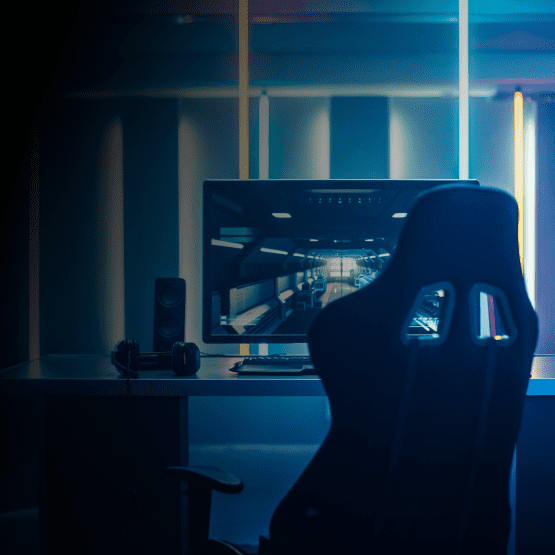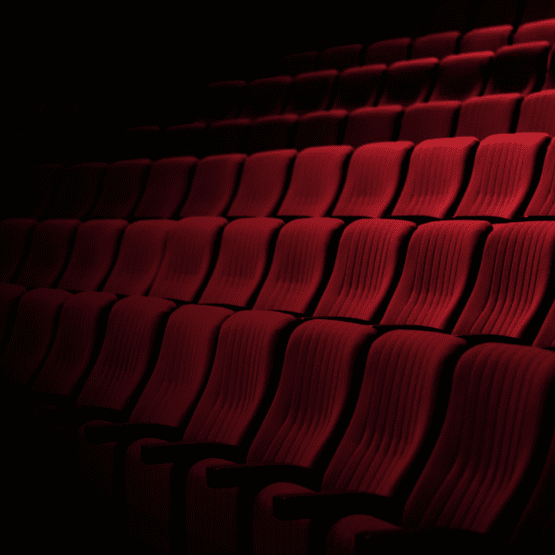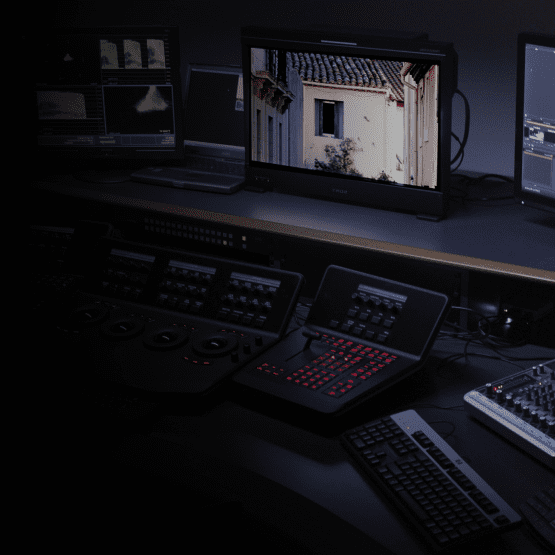 Endeavor and World Wrestling Entertainment (WWE) have signed a definitive agreement to merge UFC and WWE into a new, publicly listed company. The new company will be worth over $21 billion, with Endeavor holding a controlling interest of 51% and WWE shareholders holding 49%

🇺🇸

EndemolShine Germany and celebrity chef Tim Mälzer have founded Potatohead Pictures, a new label focused on developing new culinary formats. The label is led by EndemolShine Germany's MD Fabian Tobias and Executive Director Sven Steffensmeier 🇩🇪
Sister, the media group co-founded by Elisabeth Murdoch, Jane Featherstone, and Stacey Snider, has partnered with Yes Yes Media, a new TV and tech entertainment company founded by Richard Bacon. Sister has taken a significant stake in Yes Yes Media to support its growth in unscripted entertainment 🇺🇸
ZOO Digital has acquired remaining 49% of ZOO Korea, after acquiring 51% of ZOO Korea in March last year. Since then the Korean unit has expanded to deliver an in-territory servicing hub for top names in entertainment 🌐
Channel 4 has teamed up with second-hand fashion platform Vinted to launch their biggest cross-platform branded partnership to date. The partnership, includes a new short digital series on Channel 4's YouTube channels and a complementary TV ad campaign, both created by 4Studio 🇬🇧

BluTV & Warner Bros. Discovery, are expanding their partnership. BluTV will now offer discovery+ and HBO content simultaneously, making it the first digital channel to do so. The collaboration also includes the addition of Cartoon Network and Boomerang children's channels to the platform 🇹🇷 

🇺🇸

MBC Group has formed MBC Anime, a new venture led by anime expert Stu Levy, to promote, license, and produce anime content. MBC Anime will invest in world-class quality anime titles and expand its anime content on Shahid 🇦🇪
India and Australia signed an audio-visual co-production agreement that offers financial incentives of up to 30% to filmmakers in both countries, benefiting small filmmakers 🇮🇳 🇦🇺
MNC has opened Movieland, a US$2.3 billion studio facility in Indonesia's Lido City SEZ. The 3,000-hectare space is designed for TV and drama productions with an indoor studio, outdoor filming areas, and modern post-production facilities 🇮🇩

Atomos is enabling NDI connectivity for a wide range of cameras. This allows for wireless or wired NDI transmission, live monitoring, and recording from a single, battery-operated device, providing a cost-effective alternative to SMPTE 2110 🇦🇺
Sony Electronics has unveiled its first Spatial Reality display. Called SonyELF-SR2, it allows users to see 3D images without 3D glasses 🌐
Red Digital Cinema has announced the Red Connect Module for Red's V-Raptor and V-Raptor XL cameras, allowing capabilities of up to 8K live cinematic streaming, the ability to real-time stream RAW R3D files direct from camera systems over IP to a camera control unit (CCU), opening a range of creative applications, from live broadcast to virtual production to true 8K VR 🌐

Plex is adding two new channels: "Nashville" for the drama series and "The Midnight Screening" for various movies. The latter features English, international, and Hollywood films, including both well-known and obscure titles 🌐
Founded by veteran audio engineers Johnny Wilson and Bennett Yashon, Big Bamboo Post open's Hawaii's first and only Dolby-certified audio post studio. It's first project was to provide ADR services for upcoming HBO series, "White House Plumbers" 🇺🇸
Elemental Post, a Canadian post-production company, has launched a new studio in Vancouver's Railtown district. The studio boasts a 4K theatre with laser projection, three color suites, two sound stages, and additional suites for titling, finishing, and dailies 🇨🇦

Virtual production facility VuFinder Studios has opened a new virtual production studio in Warsaw. The facility is powered by Unreal Engine 5, with 3D environments displayed on 800m2 of fully modular LED volumes in real-time 🇵🇱
Ankara-based EMN Tech and AOTO have collaborated to build Turkey's largest virtual production studio. The studio offers an all-in-one solution with a 175 sq metre LED wall, motion capture technology, and AOTO's RM2.3 displays 🇹🇷
Jellyfish Pictures, a UK-based VFX and animation company, has expanded its operations in India by launching a new production outpost in Mumbai 🇬🇧 🇮🇳
Platige Image, a Polish animation and VFX studio, has opened a new motion capture studio to record cinematics, in-game animations, cut scenes, and animated features 🇵🇱
[/vc_row_inner]

Amazon Studios has won the rights to Aaron Jayh's unpublished short story "The Dwelling" for a high-six figure value. Michael B. Jordan and Liz Raposo's Outlier Society will produce, with Jordan potentially starring 🇺🇸
Legendary Entertainment has acquired the rights for the live-action film and television adaptations of the popular video game franchise, "Street Fighter" in collaboration with the game developer Capcom 🇺🇸
Junji Ito's manga "Bloodsucking Darkness" to be adapted into a live-action feature film. This is the first of the three projects Fangoria Studios plans to adapt from Ito's vampire series "Smashed: Junji Ito Story Collection." 🇺🇸 🇯🇵
200% Media and Eccholine will produce "Destination Tomorrow: The Backpack Race to Tomorrowland," a reality show in South America where six music-driven duos race across six countries for over 40 day 🇺🇸 🇧🇷 🇧🇪
Dentsu, a global content agency and distributor, has announced that Real Time, a Warner Bros Discovery-owned channel in Italy, has commissioned an Italian version of the French cooking show "Tous en Cuisine en Direct avec Cyril Lignac." The local adaptation will be called "Tutti Insieme in Cucina" and will feature chef Anthony Genovese 🇮🇹

Artico Distribution, a Spanish international sales unit for documentaries, is venturing into production with Kobalt Productions to create 'Picasso and Bullfighting', a film exploring the influence of bullfighting on the life and work of artist Pablo Ruiz Picasso 🇪🇸 🇩🇪
7awi Media Group and Rise Studios are teaming up to create a 10-episode Arabic series called "Madraset Banat Alyaum" about the daily lives of three high school girls in the GCC region 🇦🇪
Biodun Stephen announces sequel to the 2020 comedy drama "The Kujus" titled "The Kujus Again". The film will be produced by Bisola Aiyeola and Winifred Okpapi 🇳🇬
Yassine Marco Marroccu to direct the film "Scirocco," produced by Mirage Film and Eclipse Films, with a budget of 1.5 million EUR. The film is to be co-produced by Rif Film Morocco and supported financially by the Centre Cinématographique Marocain, the National Film Institute – Hungary, and the Hungarian Film Incentive 🇭🇺 🇲🇦
Ahmir "Questlove" Thompson, the director of the Oscar-winning "Summer of Soul," is set to helm a live-action/CGI remake of Disney's "The Aristocats." The movie will be a hybrid of CGI and live action, similar to "Sonic the Hedgehog" and "Space Jam: A New Legacy." 🇺🇸

Hong Kong based distributor, O4 Media, has acquired the sales rights for 1+1 Media's dramedy "Romeo & Juliet From Cherkassy" and comedy "Frostbitten" for Asia, Australia, and New Zealand 🇭🇰🇺🇦
MAD Solutions has acquired worldwide sales & distribution rights to Omar Mouallem's documentary "The Lebanese Burger Mafia". The deal was brokered by Film Associates International, with the film set to make its festival debut at Hot Docs Festival in Canada 🌐
All Rights Entertainment, an indie sales agency, has secured pre-sales for the animation film "Lendarys" from several distributors including KMBO, Flins & Piniculas, Another World Entertainment, Njuta Films, Outsider Films, Blitz Film, Five Stars Distribution, Selim Ramia and Co., The Film Group Kino, Swiat Nashe Kino, ACME Film, and Madness Entertainment 🇫🇷 🇪🇸 🇩🇰 🇳🇴 🇵🇹 🇮🇱 🇬🇷 🇨🇾 🇵🇱 (Ex-Yugoslavia, Middle East and North Africa, CIS excluding Baltics, Baltic States, Mexico, Sweden)
Cote Ouest is bringing African telenovela "Legacy" dubbed in neutral Spanish to Latin America. Produced by Multichoice Studios, it will be the first African soap opera dubbed into neutral Spanish 🇿🇦 🇪🇸

The animated preschool series "Rookie Robot Explores the World" has been acquired by NRK, ERR, and Filmin. Produced by Sine Lege Film and Leiss Post Production, the non-dialogue series follows a friendly little robot on its adventures 🇳🇴 🇪🇪 🇪🇸 🇵🇹 🇦🇹
US-based distributor Bellon Entertainment has sold rights for competition-based show "American Ninja Warrior" to broadcasters across the globe namely SIC, RTL, KC Global, DBS, TB4 & FBC 🇵🇹 🇳🇱 🇮🇱 🇸🇪 🇫🇯 (Asia)
Award-winning documentary "Afghanistan: No Country For Women" has been acquired by multiple broadcasters. Channel 8, YLE, TV2, SVT and Telefonica have acquired the rights from Passion Distribution 🇮🇱 🇫🇮 🇳🇴 🇸🇪 🇪🇸
National Geographic Channel has secured exclusive broadcast rights for "Bichero," a documentary series produced by Glowstar Media about a young conductor with Autism Spectrum Condition 🇧🇷 🇦🇷
Legendary Entertainment's crime heist drama "Vanda" has been picked up by Canal+, SBS and Lionsgate+. The drama, produced by Legendary with indie SPi and Spain's La Panda Productions, will be aired on Polar+ 🇺🇸 🇧🇷 🇫🇷 🇦🇺


Nintendo and mobile firm DeNA launch joint venture Nintendo Systems. The new company aims to create new systems and services to deliver entertainment 🌐
NVIDIA unleashes the power of neural graphics in PC Gaming at GDC with DLSS 3, featuring new AAA Games like Diablo IV
AMD unveiled FidelityFX Super Resolution v3, or FSR 3.0, a solution for upscaling games to save performance. FSR 3 is a direct competitor to NVIDIA's deep learning super sampling (DLSS), which uses AI to improve performance in games