Webinar
Impact of Global Slowdown and Hollywood Strikes
September, 2023
Webinar : Impact of Global Slowdown and Hollywood Strikes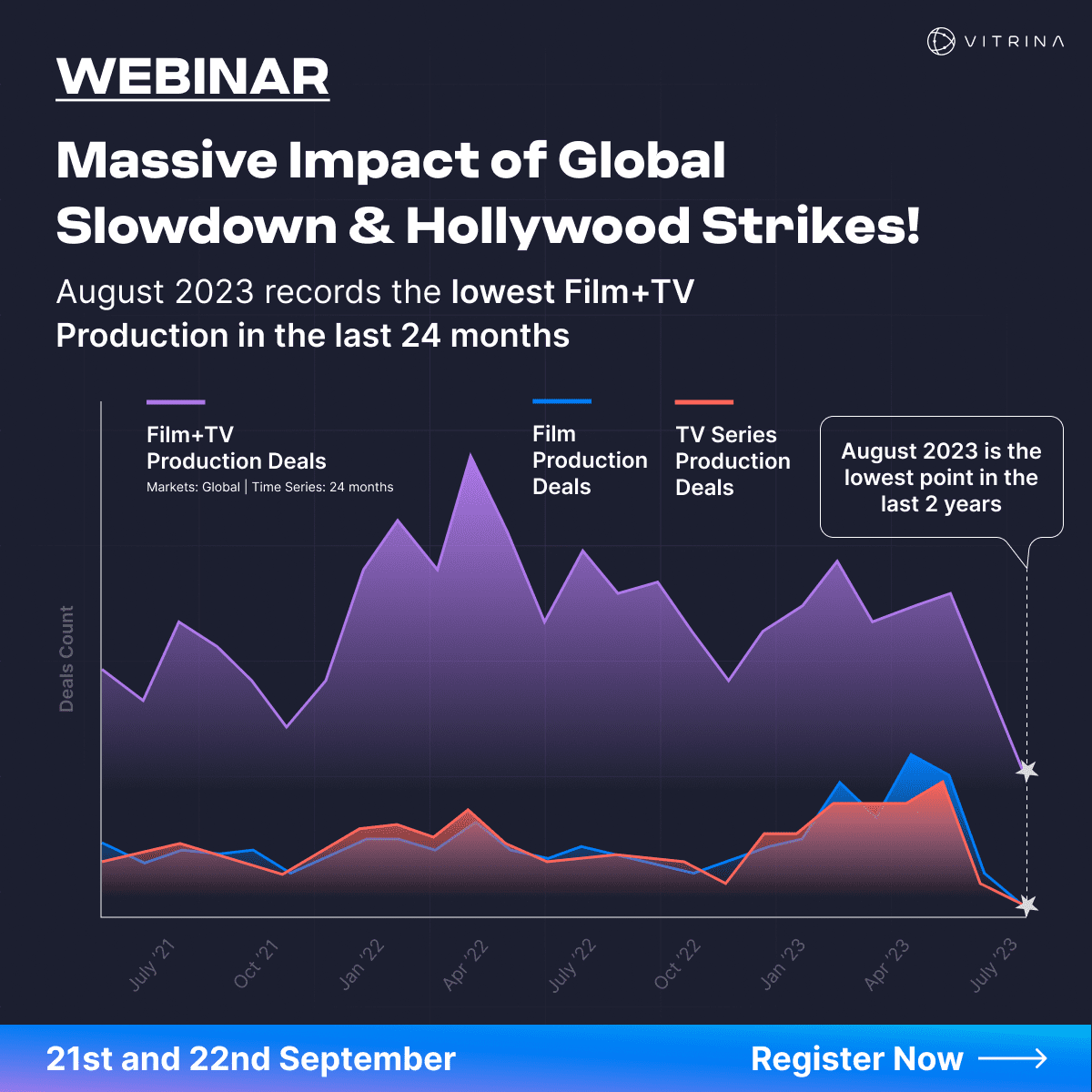 Changing Market Dynamics

We recently met with a number of global and pan-regional players including Comcast, GoogleTV, Banijay, Sony Pictures Entertainment, Fremantle, Endeavor/ WME to discuss our latest state-of-the-industry report. This was to aid their 2024 annual planning exercise amidst the current slowdown and the Hollywood strikes. In this webinar, we will present an abridged version of that report. 

Top 15 Industry Leaders

This webinar also covers the Top 15 entertainment groups including Netflix, Amazon, Banijay, RTL, Paramount and highlights their latest actions. Plus we will feature an exclusive sneak-peek to worldwide share-of-market in Film + TV productions.

Regional View

Strikes, slowdown and Top-15 investments – how does the Global landscape compare versus Americas, APAC and EMEA. This webinar will shine the spotlight on the regional picture as well.
"The entertainment industry is going through significant changes, and there's never been a better time to be part of it. At Vitrina, we've been leading the way in keeping an eye on the global Film & TV supply chain, including daily production greenlighting."
In August 2023, we witnessed the lowest film + TV production rates in the last 24 months. Our upcoming webinar will unveil the insights from the Vitrina report on the "Share of Market for Film+TV Production," offering a deep dive into the evolving production market share trends within the global entertainment industry.
Vitrina hosts 125,000+ companies in 60+ markets, providing 1,000+ production services for the entertainment industry.
Our network includes major players like Netflix, NBCU, Warner Bros. Discovery, SBS, Globo, SBT, BBC, and more, making it the ideal platform to connect with film and TV show service providers.
Trusted by top entertainment companies to scout partners globally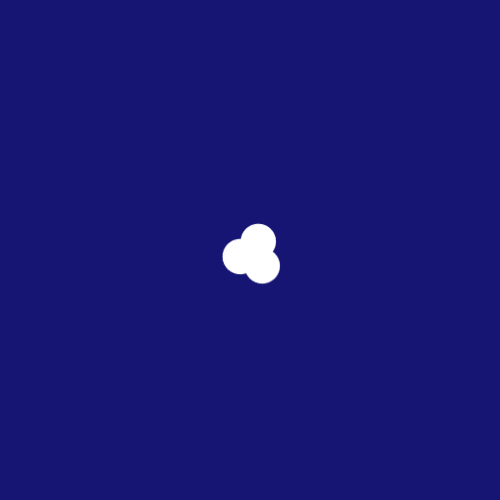 Top companies love Vitrina
"Vitrina is extremely engaging and thought-provoking for Business users in Entertainment!"
"I am here to find content partners in international markets"
- Head of International Business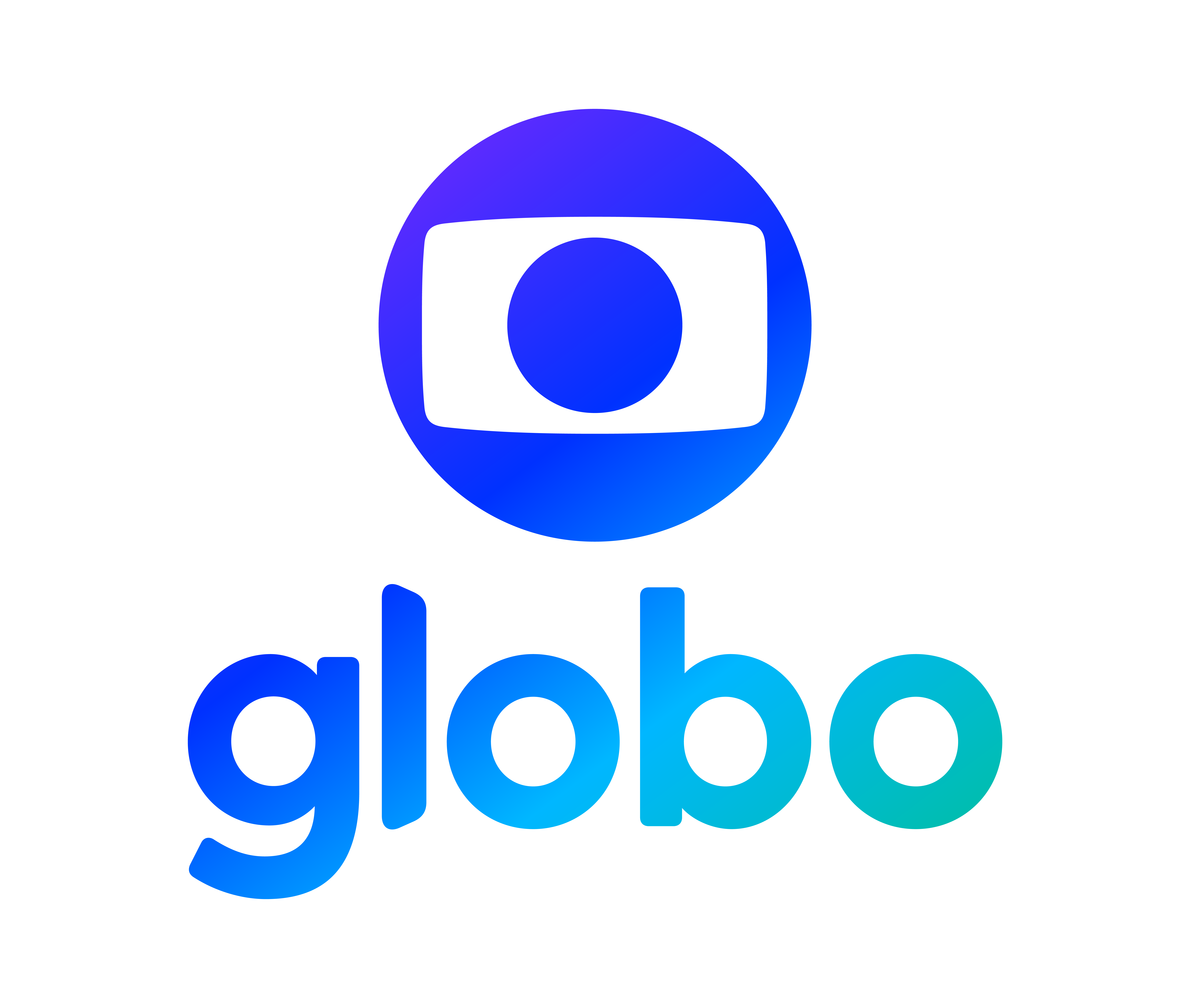 "Vitrina's market intel helps us plan potential partnerships and alliances"
- Distribution Strategy Leader
"I can track specialist vendors and studios here to qualify as future partners"
- Production Planning Lead